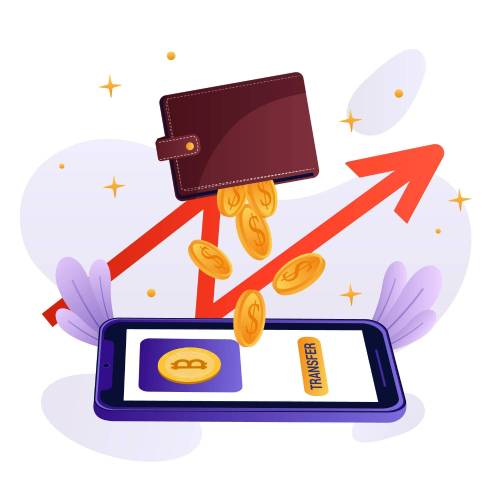 Crypto Wallet Development
Cryptocurrency Wallets are a core mechanism to store and manage all cryptos in possession, in a similar way in which a bank account handles activities related to FIAT currencies. At Awapal, we create simple, versatile Crypto Wallets that are quick, reliant, and can handle multiple digital currencies. With a custom-built best Crypto Wallet, you can expand your offering into the crypto realm. Evolve your enterprise value with our ready-made Whitelabel Cryptocurrency Wallet Development services. Our skilled Crypto Wallet developers construct the Cryptocurrency Wallet, with the use of the latest and modern features.
Cryptocurrency Wallet is a software application that interacts with blockchain to enable the transaction of Cryptocurrencies between network members. Using Cryptocurrency Wallets users can preview their blockchain and account details. Our highly skilled experts develop Crypto Wallets to store Cryptocurrency with an extra level of security. Crypto Wallets acquire a private key and a public key that are used to process transactions. Because of these keys, users can connect with the Blockchain and send Cryptocurrencies encrypted within the Smart Contracts. Thus even a single transaction on the blockchain is impossible without using a Cryptocurrency Wallet.
Crypto Payment Gateway Development Services
Send and receive transactions globally at a faster rate and at a low cost. Transfer cryptos using crypto payment solutions for merchants and enterprises.
`