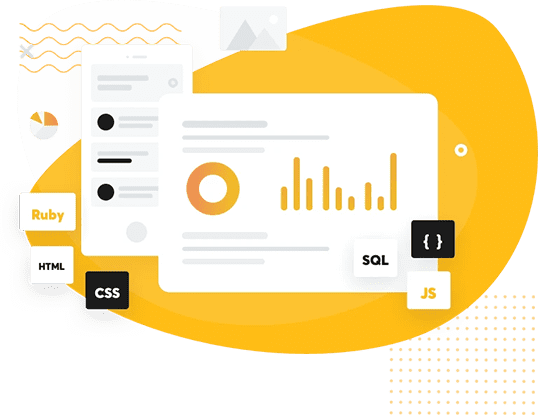 Our Forte is Awe-inspiring Web Development
A unique business structure is a sure shot way to success. In today's business surroundings, every business certainly needs to have their one-stop web development solution. It would not be wrong to say that web development has been the fastest growing IT domain over the past few decades. Awapal has the required processes and people to see the expectations of diverse businesses that may have different requirements.
When we talk about our web development services, we need to highlight CRM or what is Customer Relationship Management. This CRM system is a way of managing a company's interactions and relationships with their customers and even potential customers. A CRM system would help organizations stay connected to their customers, streamline their processes and significantly improve profitability.