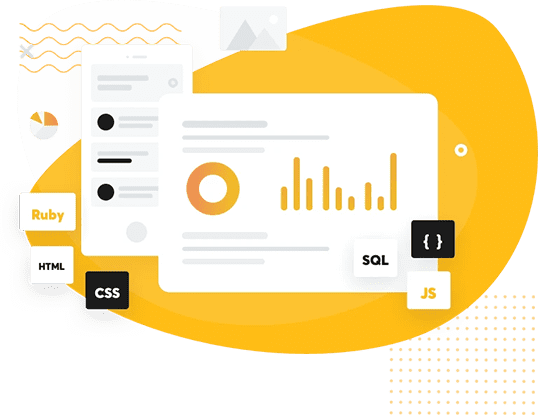 Our Forte is Awe-inspiring Web Application Development
With the digitization of customer choices, the race to develop a digital footprint has increased among businesses, and we are their finish line. Most businesses require and maintain web application development services to meet customer needs on the go. Therefore, our front end web developers design mesmerizing web applications that break the shackles of traditional designing boundaries.
The excellence of our web development services is fundamental to our Customer Relationship Management techniques. With our modern ways of implementing CRM systems, we help companies to maintain a healthy connection with their customers. Our web apps help you collect, organize & analyze the data, to bring significant insights to actions.